It's easy to feel powerless in the face of big environmental challenges—but we need inspiration more than ever. With political leaders who deny climate change, species that are fighting for their very survival, and the planet's last places of wilderness growing smaller and smaller, what can a single person do? In Nature's Allies, I tell the stories of conservation pioneers to show that through passion and perseverance, we can each be a positive force for change.
In eight biographies—John Muir, Ding Darling, Aldo Leopold, Rachel Carson, Chico Mendes, Billy Frank Jr., Wangari Maathai, and Gro Harlem Brundtland—we meet individuals who have little in common except that they all made a lasting mark on our world. Some famous and some little known to readers, they spoke out to protect wilderness, wildlife, fisheries, forests, and wetlands. They fought for social justice and exposed polluting practices. They marched, wrote books, performed acts of civil disobedience, rallied global leaders and, in one case, were martyred for their defense of nature. Nature's Allies pays tribute to them all as it inspires a new generation of conservationists to follow in their footsteps.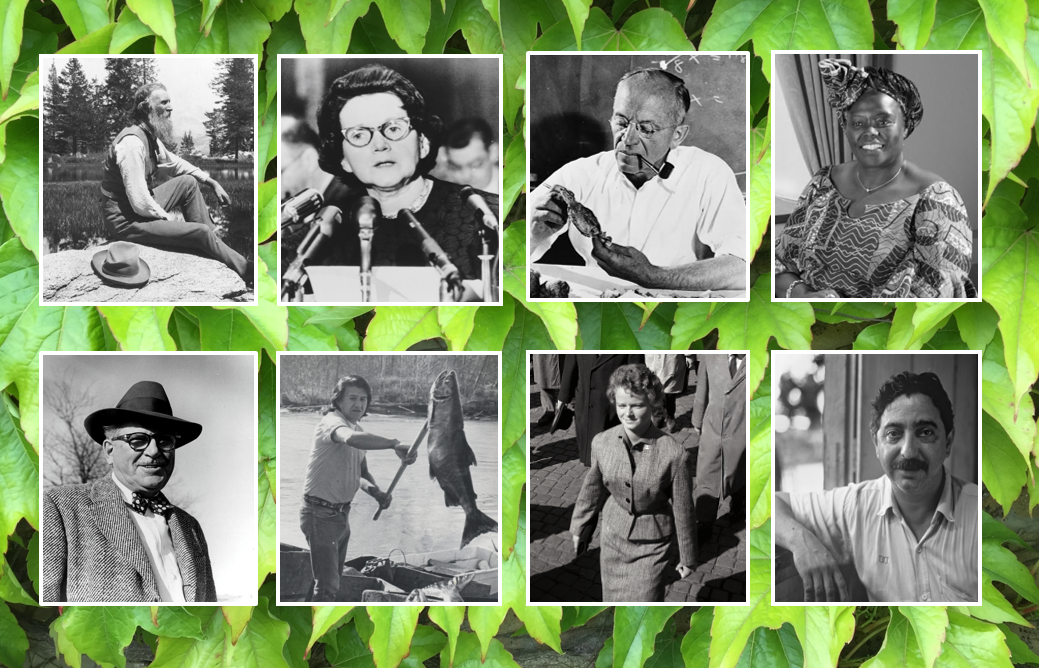 What others are saying about Nature's Allies:
"The ethnic and gender diversity of the subjects is a major factor in the book's favor...this work represents a step in the direction of correcting the erasure of non-white, non-American environmentalism from mainstream American dialogue."   (Foreword)
"Riveting and inspiring...[Nielsen] does a superb job of outlining the lives of these heroic environmentalists."  (Manhattan Book Review)
"This book stands out for the ethnic and gender diversity of its subjects. Nielsen...showcases the passion and dedication the activists had for their causes and presents these profiles as a way to inspire dedication to activism in others."  (CHOICE)
"Nielsen...celebrates the work of eight conservationists in the U.S. and abroad in this engaging series of biographical sketches...Paying tribute to their battles and accomplishments, Nielsen effectively showcases the passion and persistence of a remarkable group of individuals."   (Publisher's Weekly)
"Why eight? I'm not sure. Why these eight? The author's goal was to include more than the "usual suspects" and reach out globally. I found it wonderful to read about individuals I've personally never heard of. Sure, some of the "greats" were missing, but these eight make for a solid foundation for conservation inspiration." (Birdfreak.com)
"Despite personal and professional obstacles that would devastate most of us, these individuals stayed with their visions, and they became models for us all to emulate. I strongly recommend this book for all conservationists." (Robert D. Brown, review in the Journal of Wildlife Management)
Publication details:
Natu

re's Allies: Eight Conservationists Who Changed Our World

. 

Larry A. Nielsen

. 

2017

. Foreward by Curt Meine.  Published by Island Press, 

Washington, D.C., USA

. 255 pp. $ 27.95 hardback. ISBN: 978-1-61091-795-7.